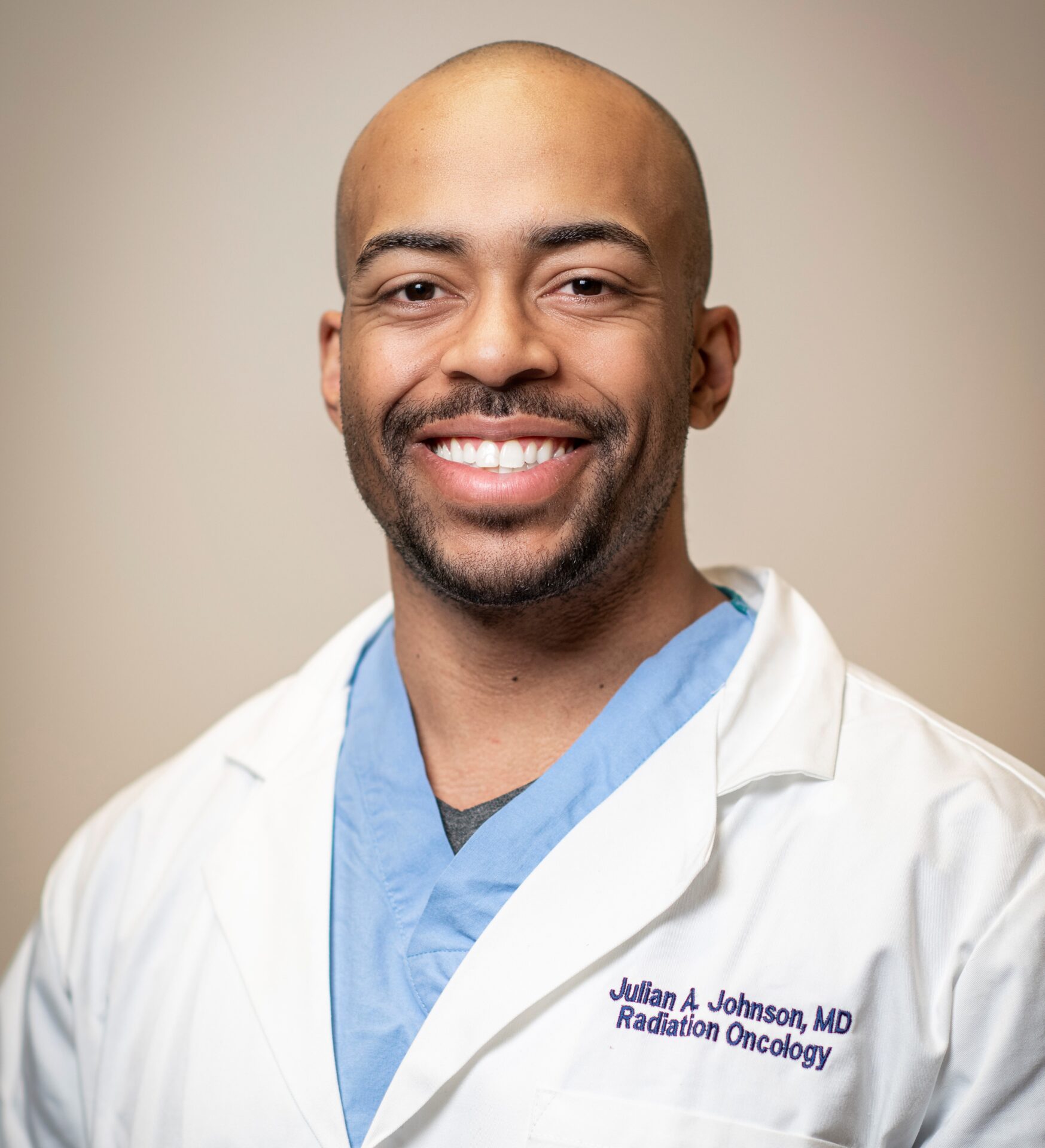 Julian Johnson, MD is a board-certified radiation oncologist joining Peachtree Radiation Oncology in February 2022. He grew up in the Atlanta area and attended Georgia State University, where he obtained a Bachelor's degree and a Masters degree in Science. He then attended Harvard Medical School, where he was elected President of Student Council and class President (Class of 2011). Following Medical School, Dr. Johnson completed an internship at Stanford University and then a Radiation Oncology Residency program at the University of California, San Francisco which he completed in 2016. He worked for Spectrum Healthcare Partners in Portland, Maine for five years before joining Peachtree Radiation Oncology.
Dr Johnson has extensive experience in high dose rate brachytherapy, stereotactic body radiotherapy (SBRT), Gamma Knife Radiosurgery, Intensity Modulated Radiotherapy (IMRT), and Image Guided Radiotherapy (IGRT). He has enrolled many patients in clinical trials throughout his academic and professional career. He has co-authored many peer reviewed publications and he has guided many patient-centered quality improvement projects.
Dr Johnson values patient-centered, shared decision making. It is his goal to care for all patients as individuals. He has had both negative and positive experiences with physicians as both a patient and as the son of a cancer patient. This personal experience has resulted in an understanding of the importance of patient centered care, and a recognition that the quality of delivered medical care impacts upon the entire family dynamic.
His hobbies include reading about philosophy, history, and languages, as well as fitness, travel, and spending time with his large family here in Georgia.